My Blog
Posts for: July, 2015
By William H. Panico DMD
July 29, 2015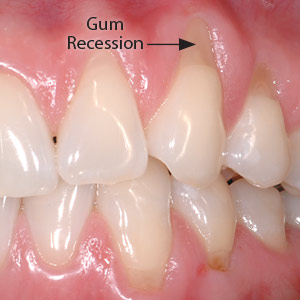 We most often associate plastic surgery with cosmetic enhancements to our outer appearance. While this is their primary purpose, some forms of reconstructive surgery restore lost function and health as well as improve appearance. A classic example is cosmetic periodontal (gum) surgery that restores receded gum tissues that have exposed more of the tooth than is visually appealing.
Gum recession occurs primarily because of excessive brushing (too hard or for too long) or because of periodontal (gum) disease, a bacterial infection that ultimately causes gum tissue to detach and pull away from the teeth. Gum recession not only affects the appearance of the teeth, it can expose the tooth's root surface to further infection and decay. Without treatment, the disease could progress causing further damage with the potential for the tooth to be eventually lost.
In conjunction with plaque removal to stop gum disease and possibly other treatments like orthodontics to correct misaligned teeth, cosmetic gum surgery is used to rejuvenate lost gum tissues around teeth through tissue grafting. In these procedures, a combination of surgical approaches and/or grafting materials are attached to the area of recession to stimulate the remaining tissue to grow upon the graft and eventually replace it.
Donor grafts can originate from three sources: from the patient (an autograft); another person (an allograft); or another animal species, usually a cow (a xenograft). Tissues from outside the patient are thoroughly treated to remove all cellular material and bacteria to eliminate any possibility of host rejection or disease transmission.
Depending on the nature of the gum recession and tooth condition, the procedure can take different forms. It could involve completely detaching the graft tissue from the host site and re-attaching it to the recipient site. But if more of the tooth root is exposed, the surgeon may cover the graft with tissue adjacent to the host site to supply blood to the graft, and affix the loosened pedicle to the graft site. While any technique requires advanced training and experience, the latter procedure involves microsurgical techniques that require the highest levels of technical skill and art.
Cosmetic gum surgery can result in healthier gum tissues and teeth that are less susceptible to infection and loss. No less important, though, these procedures can return a more natural look to your teeth and gums — and a more pleasing smile.
If you would like more information on gum tissue reconstruction, please contact us or schedule an appointment for a consultation. You can also learn more about this topic by reading the Dear Doctor magazine article "Periodontal Plastic Surgery."
By William H. Panico DMD
July 14, 2015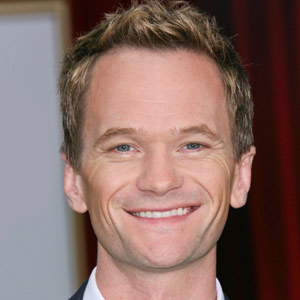 A few days before the Oscars, Vanity Fair magazine asked Academy Awards host Neil Patrick Harris to name his most treasured possession. Was it his Tony award statuette for best leading actor in a musical? His star on the Hollywood Walk of Fame? The stethoscope he wore while playing teenaged doctor Doogie Howser on TV? No, as it turns out, the 41-year-old actor's most treasured possession is… his wisdom teeth. Yes, you read that correctly. "Oddly, I still have my four wisdom teeth," Harris said. "I refuse to let them go or I'll lose my wise parts."
How odd is it for a 41-year-old to have wisdom teeth? Actually, not that odd at all. While it is true that wisdom teeth are often removed, there's no one-size-fits-all approach to this. It all depends on whether they are causing problems now, or are likely to cause problems in the future.
The trouble wisdom teeth cause is related to the fact that they are the last molars to come in, and that molars are large in size. By the time wisdom teeth appear between the ages of 17 and 21, there often is not enough room for them in the jaw. Sometimes it's because you may have inherited a jaw size that's too small for your tooth size; and generally speaking, the size of the human jaw has evolved to become smaller over time.
If room is lacking, the adjacent molar (that came in earlier) can interfere with the path of eruption — causing the wisdom tooth to come in at an odd angle. The wisdom tooth can hit up against that other tooth, possibly causing pain or damaging the adjacent tooth. This is known as "impaction." Sometimes the wisdom tooth breaks only partway through the gum tissue, leaving a space beneath the gum line that's almost impossible to clean, causing infection. A serious oral infection can jeopardize the survival of teeth, and even spread to other parts of the body.
If a wisdom tooth is impacted, will you know it? Not necessarily. A tooth can be impacted without causing pain. But we can see the position of your wisdom teeth on a dental x-ray and help you make an informed decision as to whether they should stay or go. If removal is the best course of action, rest assured that this procedure is completely routine and that your comfort and safety is our highest priority. If there is no great risk to keeping them, as Neil Patrick Harris has done, we can simply continue to monitor their condition at your regular dental checkups. It will be particularly important to make sure you are reaching those teeth with your brush and floss, and that you keep to your schedule of regular professional cleanings at the dental office. All healthy teeth are indeed worth treasuring.
If you would like more information about wisdom teeth, please contact us or schedule an appointment for a consultation. You can learn more by reading the Dear Doctor magazine articles "Wisdom Teeth" and "Removing Wisdom Teeth."